SD Indian Education Summit
The South Dakota Office of Indian Education hosts an Indian Education Summit for educators and students to develop their understandings and experiences annually. The summit offers an opportunity for educators to learn about different initiatives, strategies and networks that are available to assist them in incorporating South Dakota history within their classrooms, schools, and communities.

2023 Indian Education Summit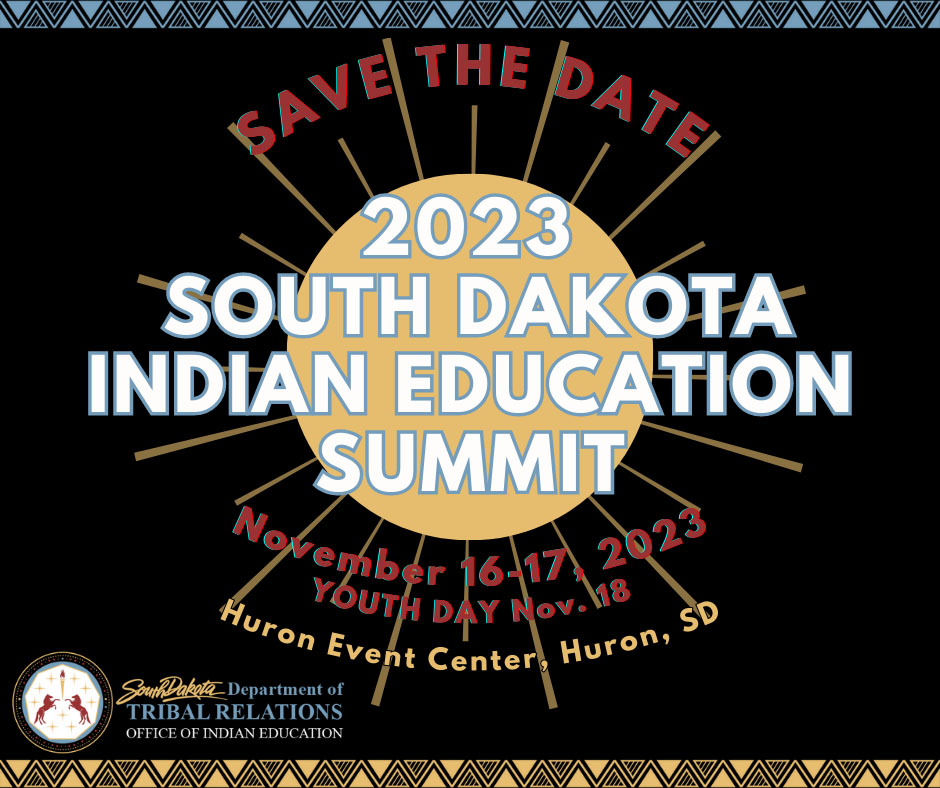 For more information, please email Erika.Cerveny@state.sd.us.


Past Events
2019 "Moving Forward Together"
2018 "Unity for Youth"
2017 "Unity for Youth"
2016 "Four Directions: Moving Forward Together"
2015 "Sharing Our Heritage; Building Our Future"
2014 "From Every Beginning, A Bright Future"
2013 "College, Career and Life Ready Through Community, Culture, and Collaboration"
2012 "Community-Culture-Collaboration"
2011 "Supporting Culture, Building Expectations, Creating Partnerships"
2010 "Woonspe Epazo: To Point to Education"
2009 "Our Voice. Your Voice. One Voice."
2008 "Our Voice Your Voice One Voice"
2007 "Our Voice Your Voice One Voice"